Profile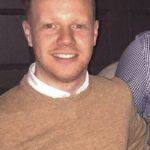 Christopher Chris Richardson
Curriculum Vitae
Education:

Oldham Hulme Grammar School for boys 2003-2010, Edge Hill University 2010-2013, University of Manchester 2013-2014

Qualifications:

11 A*-B GCSEs, 3 A-levels (A,B,E), BSc (Hons) Biology, MSc Medical Microbiology

Work History:

McDonalds, Ernest Jones, Smith&Nephew, Neogen Corp

Current Job:

Research and Development Scientist

Employer:

Neogen Corp. is an international food safety company that provides test kits and relevant products to detect dangerous substances in food. The company was founded in 1982 and is based in Lansing, Michigan. The company serves a wide range of countries including Canada, United States, the United Kingdom, parts of Europe, Mexico and Brazil, India, and China, among others. As of 2016, the company has a market capitalization of $1.83 billion with an enterprise value of $1.57 billion. The company operates a product line of over 100 drug detection test kits worldwide for the detection of about 300 abused and therapeutic drugs in animal treatment. In 2009, it became a vendor of the Chinese government and has been engaged in researching China-specific food safety and plant health issues.
Favourite thing to do in my job: Look at things under an electron microscope (super close up)

About Me

Funny, full of energy, always having a laugh!

Read more

I'm always laughing and making my friends laugh! Its no fun if you aren't! Apart from that I'm a focused scientist in the day and an actor in musicals or playing football on the weekend!

My Work

Discovering new antibiotics and diseases!

Read more

Every day new dangerous and clever bacteria and viruses are being discovered around the world and the things we use to defend ourselves are no longer working! I'm part of a team of scientists that work together to discover new ways of finding and killing new bugs!

My Typical Day

coffee, emails, contain a virus, kill the virus, resurrect the virus....then write about it!

Read more

Day to day I go to work and have a great time! Every week there is something new or different happening or I'm experiencing something for the first time!

I might start the Monday off by meeting with all my fellow researchers (Chemists, pathologists, epidemiologists) and talk through what we found or achieved last week and where we plan to go this week. From that I will plan experiments, meetings, visits and try my very best to discover new and exciting ways to combat disease!

What I'd do with the prize money

Organise a regional event for schools to have a day out and visit the cool microbiology going on in universities!

Read more

Varying the region over a year I would set up interactive school trips where the students can visit the laboratories of universities and have the opportunity to see what microbiology is and involves outside of the classroom and what you can learn that's not on the curriculum! Giving access to Drs, professors and students to ask whatever science questions they've ever wanted to ask!

My Interview

How would you describe yourself in 3 words?

Fun, Charasmatic, determined

What's the best thing you've done in your career?

Discover 6 new viruses

What or who inspired you to follow your career?

I went to the same school and University as Prof Brian Cox from the TV, that was enough for me!

What was your favourite subject at school?

Drama

What did you want to be after you left school?

Actor

Were you ever in trouble at school?

Every single day!

If you weren't doing this job, what would you choose instead?

Probably have my own business

Who is your favourite singer or band?

Oasis

What's your favourite food?

Cheesy chips!

What is the most fun thing you've done?

Appeared on ITVs The Chase

If you had 3 wishes for yourself what would they be? - be honest!

To stay healthy, win the lottery and play for Manchester United

Tell us a joke.

Knock Knock.....whos there?....Europe....Europe who?.....No, you're a poo!
---
---