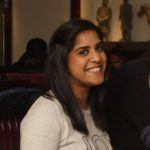 Firstly, a huge thank you to all of you who took the time to vote for me! I am still in shock that I won but I am so sooooo happy and it really does mean a lot! Thank you again!
I enjoyed every second of I'm a Scientist, Get me out of here. I have never done anything like this before but I think it is a fantastic idea and a great opportunity for both students and for us scientists! I will definitely be recommending it to my friends and fellow scientists!
I would like to say thank you to the moderators for running the event so smoothly. The chats opened exactly on time and we received regular emails when we had questions although I did find myself logging on periodically throughout the days as I was excited to see more questions from the students!
Thank you to my fellow Microbiology Zone scientists: Ash, Aaron, Chris, Emma and Lea, you guys taught me a lot in the two weeks and I enjoyed reading your answers to all of the questions too. I know the science world is small so hopefully I will get the pleasure to meet you guys in person one day!
My biggest thank you goes to all of the students! Thank you for your enthusiasm especially in the live chats, I have never typed so fast in my life in order to answer as many of your questions as possible! Your questions never failed to amaze me, they were so diverse and so intelligent, and there were times I had to consult Google in order to give you a decent answer to your question. Believe it or not all of you have taught me something too! I hope this experience has helped you learn a bit more about science (especially microbiology) and that you are more aware of the wide range of careers and research projects that could be available to you. Good luck to each and every one of you in what will most certainly be a very bright future for you all!
Thank you all again!
Ananthi
Scientists! If you'd like the chance to win funding for your own public engagement work, apply for the next I'm a Scientist, Get me out of here: imascientist.org.uk/scientist-apply